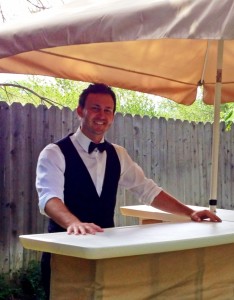 Established in 2010, Malibu Bartender has been serving customers for private parties and weddings from Orange County up to Santa Barbara.
Malibu Bartender is TIPS certified and has a $1,000,000 Liability insurance policy required by most venues.
All our bartenders have restaurant experience and are extremely polite and professional.
Once hired, Malibu Bartender will assist you plan your party or wedding with regards to quantities and brands of alcohol, ice, glassware and other supplies you will need. We also help with ideas for specialty cocktails or signature drinks for your party or wedding.
For more information please contact the owner, Chase Simonton